Thanks to your contribution, we will fund concrete projects to promote the education and employment of many disadvantaged children and young people. The future starts with us!
Make a Donation of your choice by clicking the button below.
If you prefer a Bank Transfer, you can support our projects by making a donation to:

FONDAZIONE ANGELO AFFINITA ETS

C.C. n. 00011704244
BANCA POPOLARE ETICA S.C.P.A.
IBAN: IT13F0501803400000011704244
Causale: Erogazione Liberale
BIC: CCRTIT2T84A
Buy our books and contribute to supporting the humanitarian projects of the Angelo Affinita Foundation ETS.

By visiting our book page, you'll have the opportunity to discover stories of inspiration, transformation, and hope.

By purchasing these books, not only will you gain access to extraordinary stories, but you will also directly contribute to projects that bring love and change to communities in need.
Fai una Donazione di 40.00 € per ricevere la Biografia "Angelo Affinita. Imprenditore per amore" cliccando sul pulsante qui sotto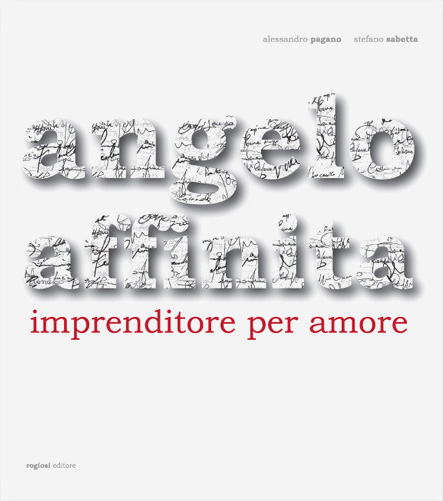 Oppure fai una Donazione Libera, cliccando sul pulsante qui sotto
If you prefer a Bank Transfer, you can support our projects by making a donation to:

FONDAZIONE ANGELO AFFINITA ETS

C.C. n. 00011704244
BANCA POPOLARE ETICA S.C.P.A.
IBAN: IT13F0501803400000011704244
Causale: Erogazione Liberale
BIC: CCRTIT2T84A